Duwamish Hill Preserve - Green Tukwila Day11/18/2023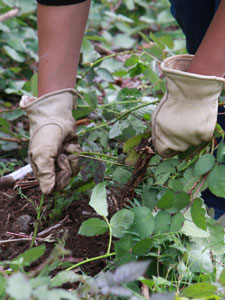 Activities
Calling all supporters of Green Tukwila! Let's come together for high fives, laughs, and some old fashion restoration! This event will focus on environmental education around healthy forests and rivers. Dig in and help plant an understory bush or shrub that will become a safe place for urban wildlife. Many hands make light work, join us for a day of fun!

No experience is necessary, all ages and identities are welcome. Tools, gloves, and instructions will be provided. This event is rain or shine, but let's hope for shine!
Open to the public
All ages OK
6 out of 50 participants registered.
What to Bring
A full water bottle, clothes that can get dirty, gloves if you have them, and closed-toe shoes.
Where to Meet
3800 S 115th St, Tukwila, WA 98168, meet in the field by the road.
Where to Park
Across the street from the park, next to the river.