Duwamish Hill Preserve - Restore Duwamish Hill05/20/2023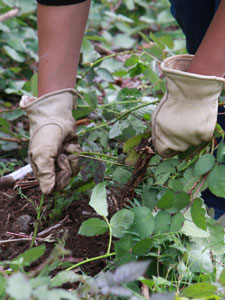 Activities
Did you know that in the heart of the industrial setting of Tukwila lies a cultural landscape significant in Puget Sound Salish traditional stories?! And this place is open and free to the public to explore? The Duwamish Hill Preserve encompasses a beautiful area, but it needs your help to stay that way. Join the Friends of the Hill at our monthly work party to help contribute to the restoration of this area. All ages and abilities are welcome, and no experience is necessary!
Open to the public
All ages OK
20 out of 45 participants registered.
What to Bring
A full water bottle, clothes that can get dirty, gloves if you have them, and closed-toe shoes.
Where to Meet
3800 S 115th St, Tukwila, WA 98168, meet in the field by the road.
Where to Park
Across the street from the park, next to the river.