Duwamish Hill Preserve - Spring Duwamish Alive04/15/2023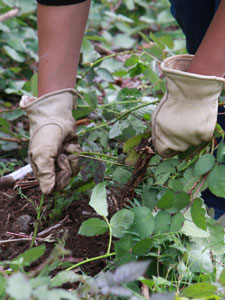 Activities
Happy Earth Month! Join resident Forest Stewards and the Tukwila community to beautify and create a sustainable native habitat at Duwamish Hill Perserve. We will be removing young blackberries and clearing space for fall plantings. All tools, and training provided.

About the Hill:
The unique ecosystems at the Duwamish Hill Preserve highlight oak savannahs, camas prairie, wet sedge meadow, and the tule wetland. The hill itself is a geological wonder and is actually older than Mt. Rainier!

About Duwamish Alive:
Our primary goals are to: Promote a healthy, functioning habitat in the Duwamish River Watershed by increasing and connecting habitat and addressing critical issues affecting the watershed's health. Involve community members in direct stewardship of the watershed through volunteer work parties, environmental education, and neighborhood celebrations
Open to the public
All ages OK
37 out of 45 participants registered.
What to Bring
A full water bottle, clothes that can get dirty, gloves if you have them, and closed-toe shoes.
Where to Meet
3800 S 115th St, Tukwila, WA 98168, meet in the field by the road.
Where to Park
Across the street from the park, next to the river.