Duwamish Hill Preserve - Restore Duwamish Hill03/18/2023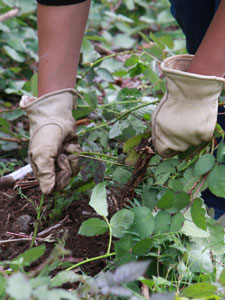 Activities
Join Friends of the Hill and volunteer Forest Stewards to help keep the Duwamish Hill Preserve healthy! We will meet at the Duwamish Hill Preserve at 10 and spend the morning removing weeds to prepare for fall plantings.

No experience is necessary, come lend a hand! Tools, gloves, and instructions will be provided. All ages and identities are welcome.
Open to the public
All ages OK
12 out of 45 participants registered.
What to Bring
A full water bottle, clothes that can get dirty, gloves if you have them, and closed-toe shoes.
Where to Meet
3800 S 115th St, Tukwila, WA 98168, meet in the field by the road.
Meeting Location Map
Where to Park
Across the street from the park, next to the river.